Scented Bath/Foot Soak Salts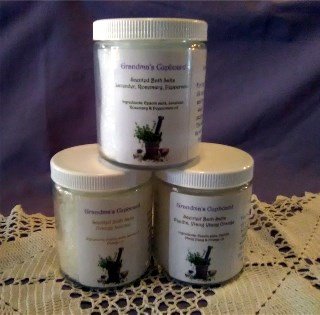 Lovely bath salts gently scented with essential oils for a relaxing bath experience. Bath salts are packaged in 8 oz containers. For best results, use 1/4 cup per bath and add to the bath water just before you enter the tub. This will maximize the aromatic qualities of the oils. And remember, these wonderful salts are not just for baths, they can be used as a hot foot soak to soothe tired, aching feet at the end of a long day.
Ingredients: epsum salts, essential oils.